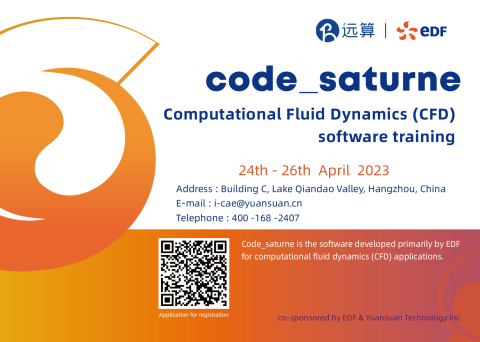 Welcome to the 2023 code_saturne and SALOME_CFD training courses in Hangzhou, China!
A training session will be held in China from the 24th to 26th April, 2023 of code_saturne and SALOME_CFD. The training session will be given by EDF and Yuansuan (EDF official partner on CAE software in China).
Exercises contain well-rounded practices from pre-processing, computation to post-processing for steady/unsteady simulations with different turbulence models.
For more information, please check the flyer of the training session and contact i-cae@yuansuan.cn.