Some features:
Simulation of polydispersed particle-laden turbulent flows
Moments/PDF (Euler/Lagrange) approach
Frozen-field, one-way or two-way coupling simulation
Dedicated models for droplet evaporation, particle heat transfer and particle deposition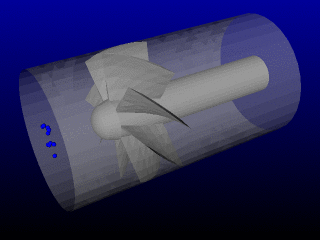 This is a demo case in order to illustrate the behavior of particles after an impact. The particles or colored based on their resident time.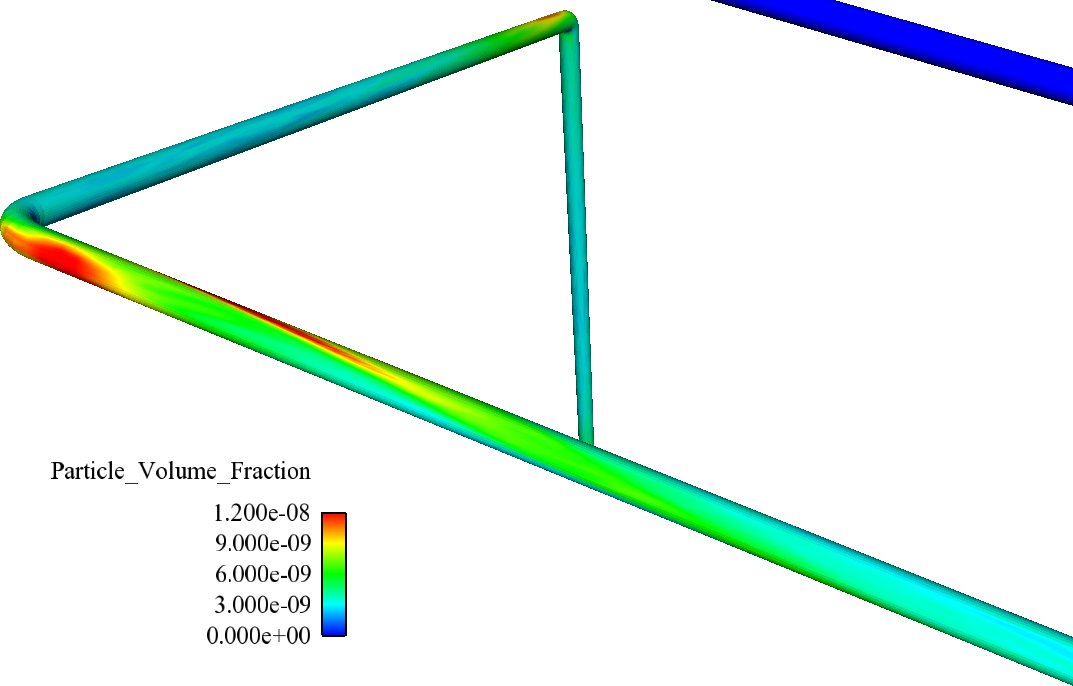 Near-wall particle concentration, after 2 elbows, in a turbulent pipe flow.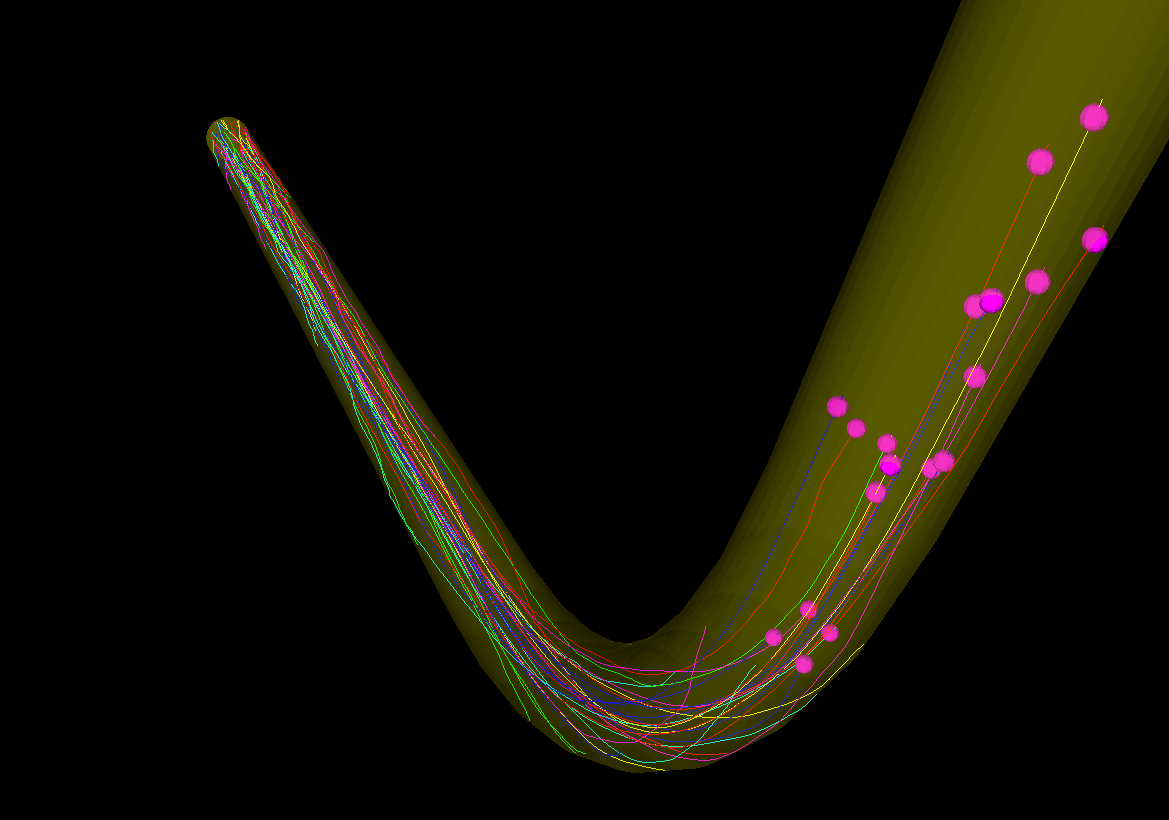 Examples of particles trajectories after a bend in a turbulent pipe flow.

Cyclone separators, particle deposition, impact phenomena.