Code_Saturne
is used extensively on HPC machines (Clusters, IBM Blue Gene/Q, ARCHER (EPCC),...).
It includes a classical domain partitioning (ParMETIS, PT-SCOTCH or internal Morton space-filling curve) scheme combined with any MPI 2.x or MPI 3.x compatible library. The input/output is partition-independent. It is based on a classical "ghost cell" method for both parallelism and periodicity. Most operations require only ghost cells sharing faces; the extended neighborhoods, used for gradients calculations, also require ghost cells sharing vertices.
Example of "FATHER" LES case: thermal fatigue in a T-junction
1M of cells
In 2003, a full run required 63 days using one vector processor on EDF's Fujitsu VPP 5000 computer for ten physical seconds simulated (50 000 iterations).
In 2004, the same run required 10 days on 32 processors of an HP AlphaServer (CCRT)
Now on Blue Gene EDF Machine: would require less than 1 day on 512 MPI ranks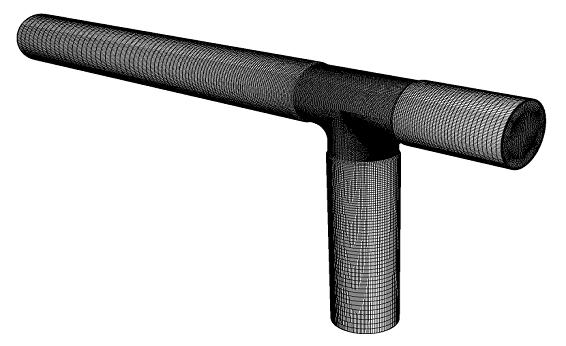 See the user meetings presentations for more recent examples...